Words are commonplace. The constant and unstoppable flow of words into our ears and eyes almost desensitises us to their impact. Example: if a news anchor describes an act of terror or political injustice, it might provoke an amount of pity or anger from a viewer. But usually not more than that. We've built up callouses against difficult words and they don't penetrate the thickened skin.
However, broadcast images or video of the impact of terror or the fallout from those politics (or a homelessness, or racial and gender discrimination or whatever) and you can't just brush it off. Use a mural, or portrait or a piece of music to convey the raw emotion of a situation, and those images burn into our minds and hearts in a way that, even with the most deft fingers and compelling language, words cannot.
In this way, art is (and always has been) an exceptional method for raising awareness about issues in society.

The Language of Art is Universal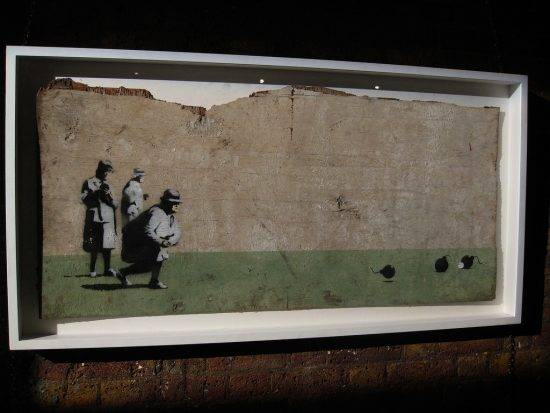 History says a painting is worth a thousand words. In reality, it's a totally different language. Despite living in an advanced and international society, language remains an enormous barrier between us and our neighbours. The most powerful and stirring words in Arabic mean nothing to an Italian. Art, however, (pictures, paintings, sculptures, music…) goes to the brain via the heart.
When riots and revolts overran Egypt in 2011, inspired artist Bahia Shehab took part in the only way she knew how: art. She took the Arabic phrase "No, a thousand times no" and made it literal, spray painting her opposition to the incumbent president Hosni Mubarak across the entire city of Cairo. The message resounded with her people in a way that soapbox speeches and violence had not.

Art Can Offer a Fresh Perspective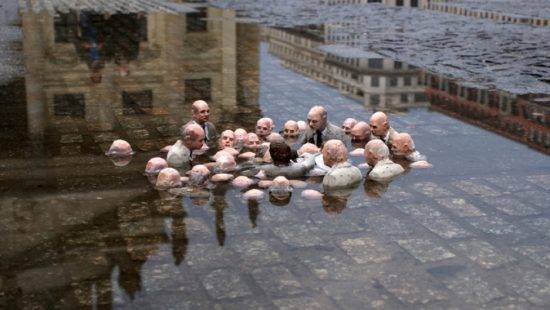 Gender discrimination against women has been rife for centuries in virtually all societal, political and economic areas. A hundred years on from when women in the UK and US were first permitted to vote, gender bias is still overwhelmingly apparent. The marginalization of female artists in today's society is appalling. We know about it, but knowledge alone doesn't make us act to change it.  
The Guerrilla Girls famously used art as their platform to ask society a brutally direct question: do women have to be naked to get into the Met. Museum? Stark and bold acknowledgements of societal foibles like this can wake people up. The claim ballooned across the US after they proved statistically that only 5% of artists in the modern art sections were women, but 85% of nude portraits were female.
The disparity was always there, but their use of art (the anonymous group wore gorilla masks during any rallies or public appearances) actually spurred some action to better women's position in the art world. And it has progressed.
Similarly, American artist Jill Pelto uses her art - which has featured in National Geographic - to show the world about climate change, but in a visually impactful and more meaningful way than ever before.
Art, when leveraged with precision, can not only highlight the flaws or glaring injustices in our society, but forces us to acknowledge them; to act and fight for change with a passion that words alone rarely muster.