For decades hotels choose blend abstract art for their interiors, often purchasing art in a bulk from art manufacturing companies. But nowadays hotel management is more willing to experiment and invest money into bold statement pieces. The new generation of guests is composed of social media savvy individuals with a trained eye for good visual objects.
As every trip is an opportunity for creating great social media content, guests expect Instagram-worthy art in every corner of the hotel. Staying in a hotel without art or with  very poor art can be quite disappointing. Realizing that in the 21st century, clients expect unique hotel artworks that will make their stay a one-of-a-kind experience, hotels began to think outside the box.
Nowadays hotels are looking for art pieces that will be the topic of a conversation. Eye-catching artworks that will make their venue stand out from the competition and improve the satisfaction of their guests. Let's take a look at a few trends in the hospitality industry that have made hotel art more exciting than ever.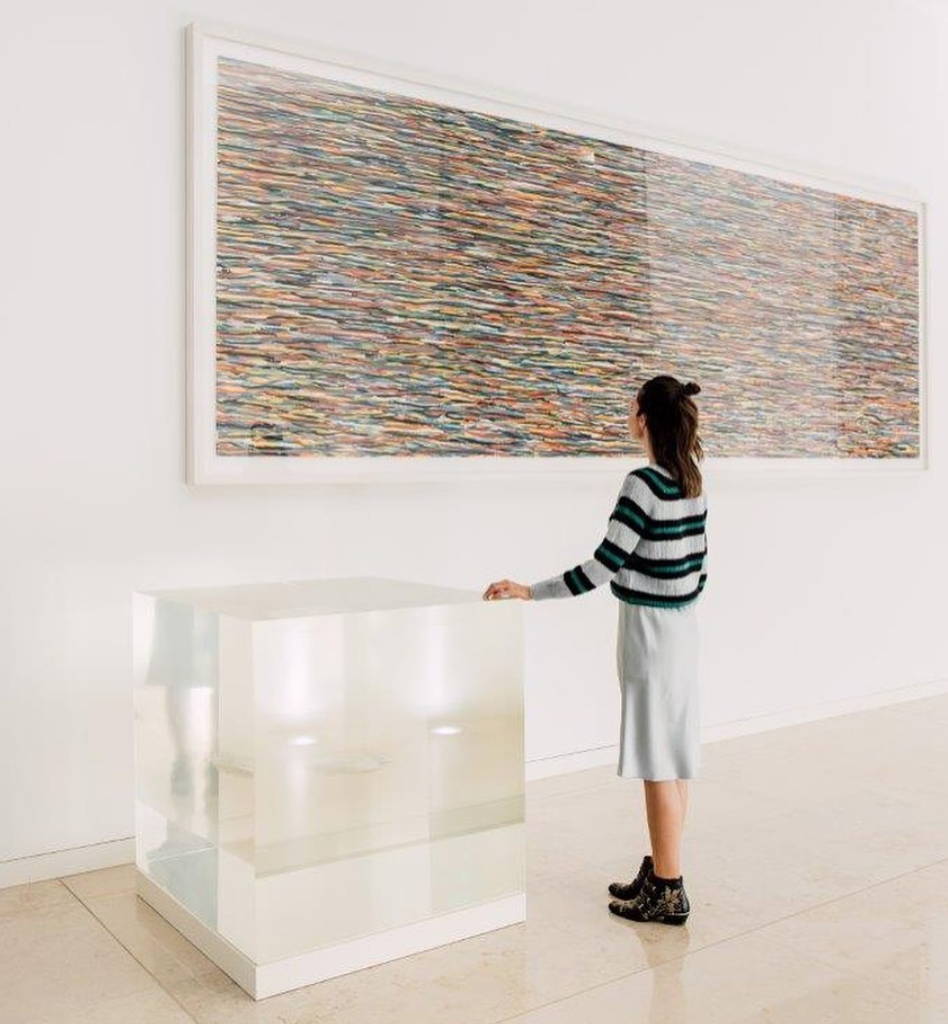 The Dolder Grand Hotel art collection via Instagram
Nothing says luxury more than a multi-million dollar worth art collection. Hotel owners and managers are aware of this, which is why many of them acquire valuable artworks for their expensive suites. Some art hotels have outstanding collections worthy of world-renowned museums.
For example, Morgans Hotel in New York featured an original Robert Mapplethorpe artwork on the wall, while Dolder Grand hotel in Zurich is embellished with artworks by HenryMoore, Camille Pissarro, Salvador Dalí, Damien Hirst, and Keith Haring. Embellishing interiors with such high-quality artworks will amaze your visually demanding visitors.
Certain hotels have taken it a step further and created entire art rooms for their visitors to enjoy. Beaumont Hotel in Mayfair, London, for example, collaborated with former Turner Prize winner Sir Antony Gormley to create what they call an "inhabitable sculpture". The oak-clad bedroom located inside Gormley's massive sculpture aims to evoke the meditative state and ensure a good night sleep. The sculpture, aptly named The Room enjoys high popularity among hotel guests despite the 1,570 GBP per night price tag.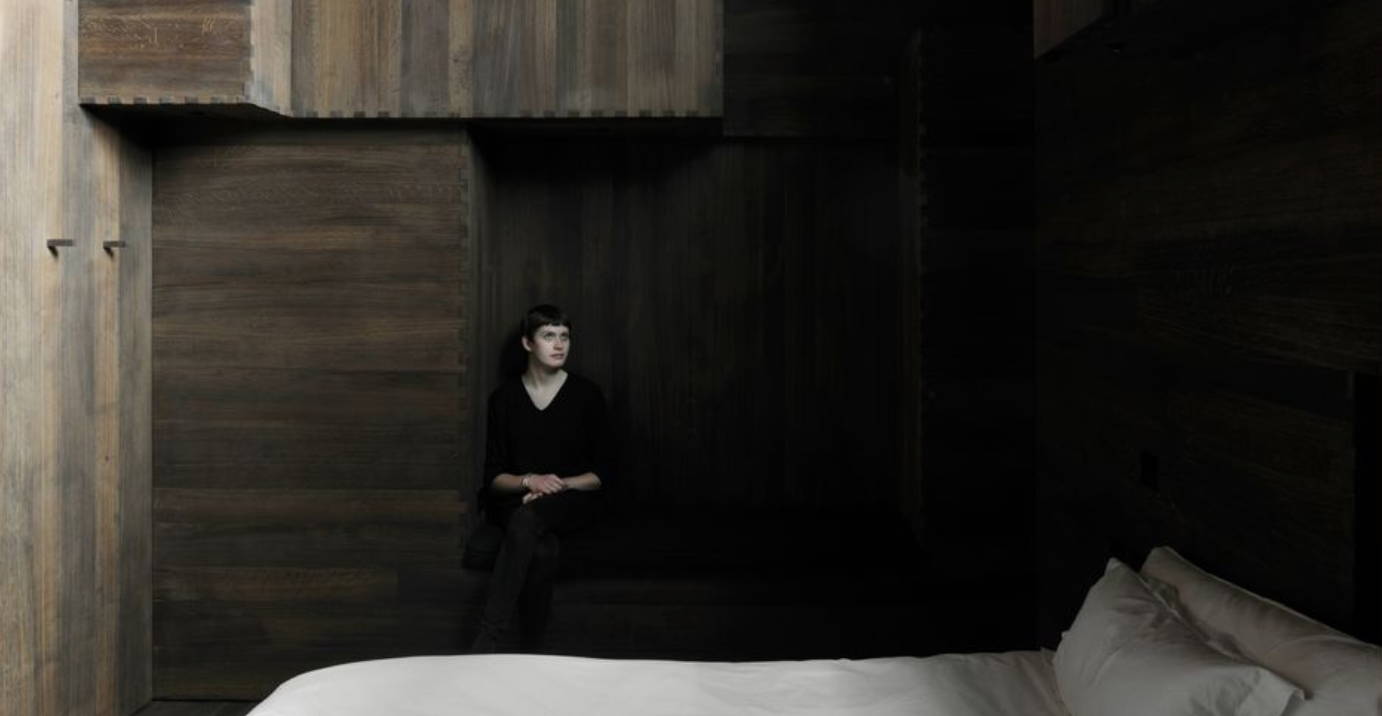 Extraordinary art collections aren't limited to luxury hotels only. Even smaller, affordable hotels can use art to leave a lasting impression on their guests. Modern travelers are searching for an authentic traveling experience and the opportunity to immerse themselves in new cultures.
Artworks from local artists can intrigue guests, help them learn more about the local culture, understand its history and obtain a visual connection with the place they are visiting. That's why, instead of buying art from established artists of art manufacturing companies that create artworks in a bulk, many hotels opt for sourcing interesting local artists and designers whose works powerfully portray the atmosphere of the visiting area.
The Thief Oslo Hotel art collection via Instagram
Some art hotels have exquisite collections of their own, while others collaborate with museums, galleries, and other art institutions to bring top-notch artworks to their interiors.
The Thief hotel in Oslo, for example, has its own collection of contemporary paintings, installations, sculptures, photographic and video artworks including the works of such renowned artists like Jeff Koons and Andy Warhol. However, this outstanding art collection is often complemented with pieces borrowed from the nearby Astrup Fearnley Museum. The museum artworks are regularly rotated – they are exhibited for a limited time only and then replaced with a new collection of artworks.
Many galleries and art consulting companies have recognized the potential of rotating art exhibitions, and are now offering the services of renting curated art pieces to hospitality venues. Rotating art every few months, allows hotels to keep spaces fresh and offer something new to their guests every time they come back to the venue, thus increasing brand loyalty.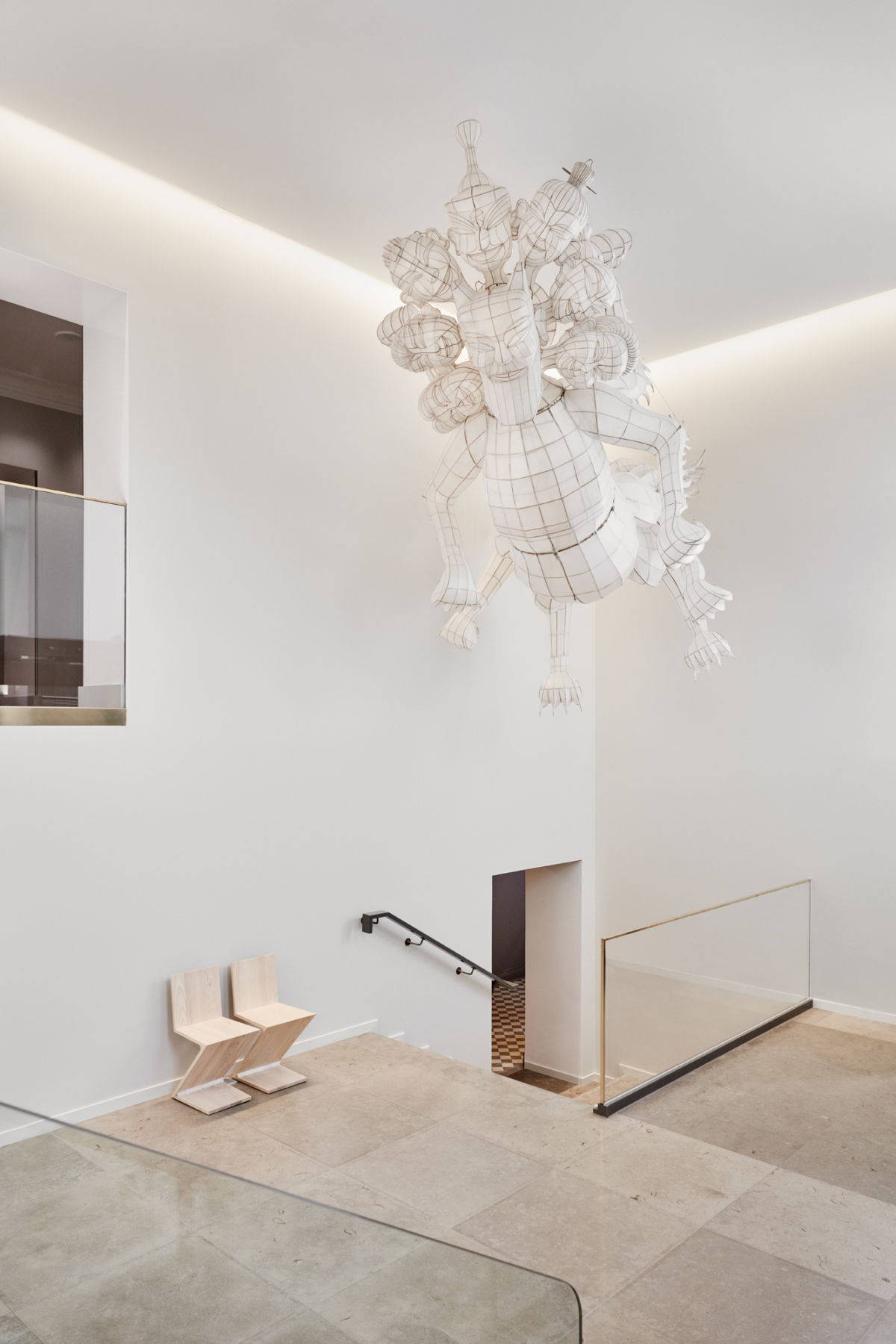 Not all art is hidden in luxury apartments. Plenty of hotels showcase their finest pieces in the common areas where they are visible to anyone visiting the hotel for a cup of coffee, lunch or a meeting.  Lobbies are particularly convenient for displaying art as they are well-lit and immense with plenty of room for artworks.
Massive Ai Weiwei sculpture will greet you at Hotel St. George's lobby in Helsinki, while original Damien Hirst silk screen awaits you at Belmond El Encanto in Santa Barbara. Hotel lobbies are the first thing that the visitors see when they enter the hotel. That's why choosing the right art for a hotel lobby is of vital importance, as they set the tone for the entire stay.
As the world around us becomes increasingly visual, there's a huge pressure on hotels to keep up and make their venues aesthetically exciting. That's why, hotels are branding themselves as art hotels, hiring curators and partnering with museums to bring a unique art experience to their guests. When thoughtfully incorporated into a well-designed concept, hotel wall art gives the venue that unique atmosphere that the guests will always remember.