We often think about international art as something distant and inaccessible. Unless there is an international art fair in the city, people don't even consider ordering art from galleries from other parts of the globe. Partly because it's impossible to see the piece in person, partly due to a complicated ordering process or fear that the customs and shipping costs will multiply the price of the piece.
However, with the development of the internet and intercontinental transportation, international art is more accessible than ever. In this blog post, we'll try to clear up some confusion and concerns about ordering international art online and try to convince you to order the art you like without restrains, no matter how far away it is.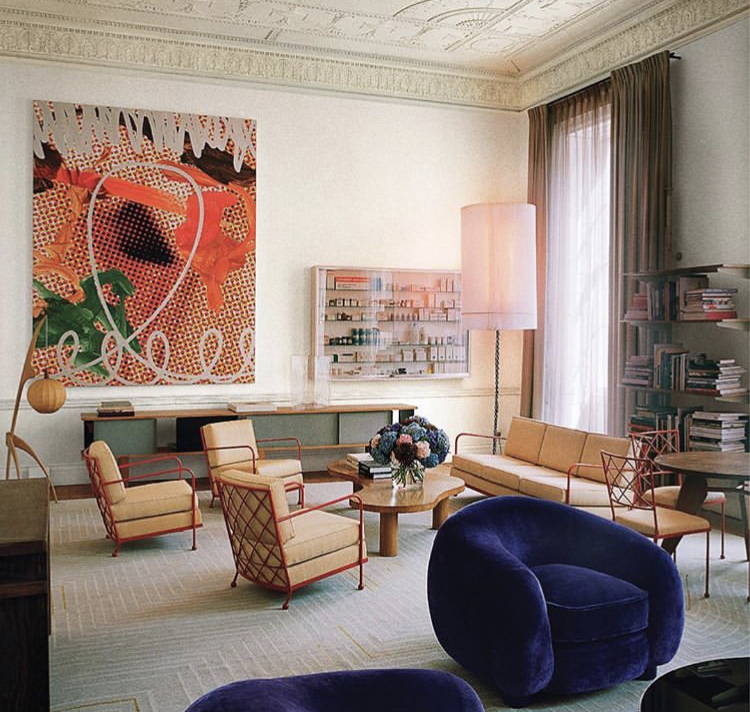 Living Room of Maja Hoffman; artworks by Jeff Koons (left) and Damien First (right); via Architectural Digest
One of the main concerns people have about buying art from abroad is whether it will look the same as it does on the pictures. Hiscox Online Art Trade Report  shows that a whopping 75% of buyers are reluctant to purchase art online because they're worried that the piece will look differently than on the screen. To ensure that what you see is what you get, request additional images from the gallery. You can ask for photographs made from different angles, close-ups or images of artwork in space or on the wall.
Also, pay attention to the size of the artwork before making a purchase. Most online art galleries have the artworks' dimensions clearly stated in the description. If the dimensions are missing or are unclear to you, you can always ask the gallery for detailed information and compare the measures with artworks you already have or other objects of similar size. Get a similar size pillow or a towel and put it on your wall to get the idea about how the piece will look like in situ.
Additionally, you can try apps like iArtView that will show you how the artwork will look like on your wall. Just upload the image of the artwork, take a picture of your wall and the app will merge the two allowing you to even change the position of your art, light, perspective and many other factors.
If you are still not happy with the artwork you've purchased there's always the option of returning it. Most international art dealers and galleries have a return and refund policy that allows people to return the artwork they purchased if they changed their mind about the purchase or if it gets damaged during shipping. You'll likely have to cover shipping costs yourself, but these expenses are probably lower than you think. More on that in the next paragraph.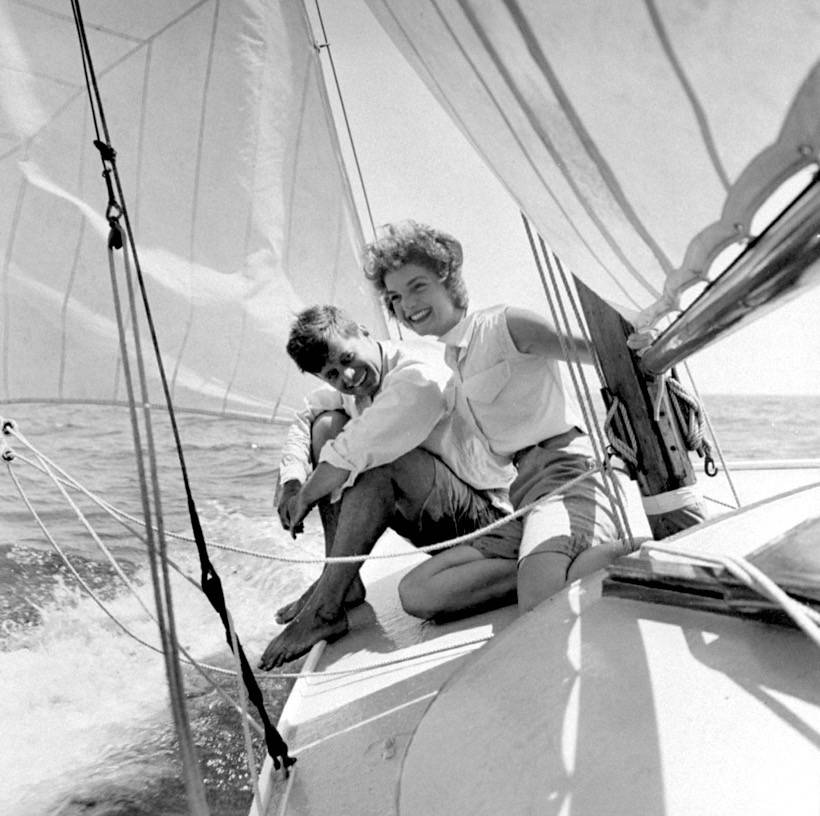 Jacqueline Bouvier with her fiance John F. Kennedy, Cape Cod, Massachusetts via The Life Magazine Collection
Many people think that the shipping costs will considerably increase the price of the ordered artwork, but nothing can be further from the truth. Shipping costs depend on many factors including the price of art, materials used, custom crating, shipping insurance and the shipping distance. Still, even taking all of these factors into consideration shipping costs usually amount to 3-7% of the artwork's price. For example, shipping prints can cost just a few dollars while the shipping costs of large sculptures and paintings can cost just a few hundred dollars.
To attract customers some galleries offer free shipping worldwide. Others have a transparent and detailed shipping chart that enables people to easily find out how much a specific shipment will cost. When ordering art online, the shipping costs are usually calculated and added to the total price of your order before it's finalized. If the shipment fees and policy are not clear enough for you, make sure to ask the gallery to tell you the price of shipping the artwork to your location.
Some artworks are exempt from taxes, but to most international art pieces, customs fees and taxes apply. In the U.S., for example, you are looking at a customs duty of 3% of the value of the piece and use tax that's different from one state to another. If you are delivering art to the EU, you will likely have to pay value-added tax. (For more information read our post dedicated to taxes).
Sometimes not even galleries know how much you will have to pay as both tax and customs fees differ from one country to another (or in the case of the U.S. from one state to another). That's why you should contact your local tax department and customs to find out how much purchasing art from abroad will really cost in the end.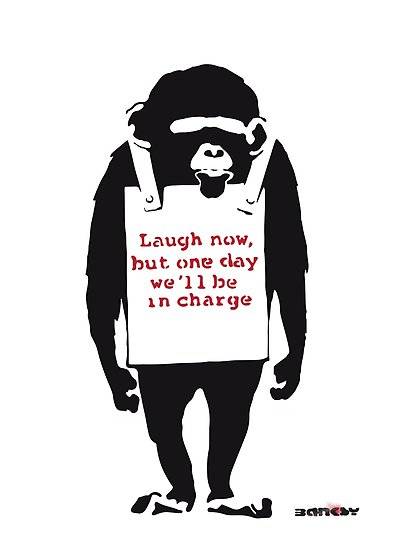 Signed art piece by Banksy
Buying international art raises authenticity concerns, especially if it's ordered from small and relatively unknown galleries. That's why every artwork should come with a certificate of authenticity, an official document that proves that the artwork is genuine. The certificate should include the name of the artist, the title of the artwork, medium, material, date created and the number of copies for multiples.
If you are ordering an artwork by a living artist he or she should personally sign the certificate of authenticity. If you are purchasing art whose creator is deceased, the certificate of authenticity should be issued and signed by a renowned art expert (people who curated shows about the artist, wrote scholarly papers about them, held courses about them etc.) or in some cases artist's close friends, heirs or family members.
Great art is made everywhere, and nowadays we are lucky enough to have access to art pieces from every corner of the Earth. The world is getting smaller and the distance should no longer stop you from collecting the art you love. With reliable return policies, authenticity certificates, and shipping insurance, buying art online should be no more difficult than buying clothes from Amazon. More often than not, there are only a few clicks standing between you and that perfect Asian print or a colorful painting from Mexico.