The formal training helped many artists improve their creative talents and technical skills. Art education can be a perfect opportunity for artists to explore various media, styles, and techniques, under the guidance of a trained mentor.
During the course of several years art students cultivate their creative talents and develop their style to perfection. Many art experts appreciate their dedication.
Gallery owner Catinca Tabacaru, for instance, often visits art school in search of new artists, whose work she'll exhibit in her Manhattan gallery. She's attracted to educated artists because they put a lot of effort into developing their work, taking it a step further with every piece. An art school degree signals the New York-based gallerist that the artist is willing to invest a lot of time into achieving their goals, a quality she admires.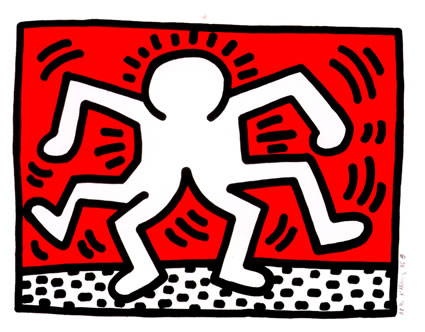 Lithograph by Keith Haring

The Appeal of Outsider Art


However, many art professionals are quite indifferent toward artists' education. The lack of an art degree, after all, doesn't mean the lack of talent. Some of the world's most famous artists never had a formal training including Frida Kahlo, Jean-Michel Basquiat, and Keith Haring, to name a few.
Some people believe that an art degree can prevent artists from demonstrating the true extent of their talent. In an article for the New York Times, art journalist Deborah Solomon wrote, that the expansion of art schools and artists with MFA degrees has led to a "decline in the quality of art." Art historian Barbara Rose supported her claim by saying that educated artists, at times, produce art that looks "like homework."
Unlike "homework art" that follows the rules, art made by self-taught artists conveys a vigorous, untamed energy. Not having studied art, outsider artists adopt a completely different approach to it.
Without having a mentor or a teacher to guide them to the desired result, they create art that represents expressions of pure creativity, undefined by rules. Their effort results in authentic, unconventional art that can be inspiring for art curators and collectors alike. It's no wonder then, that outsider art fairs are booming across the world and certain pieces made by self-taught artists are sold for several hundred thousands of dollars at auctions.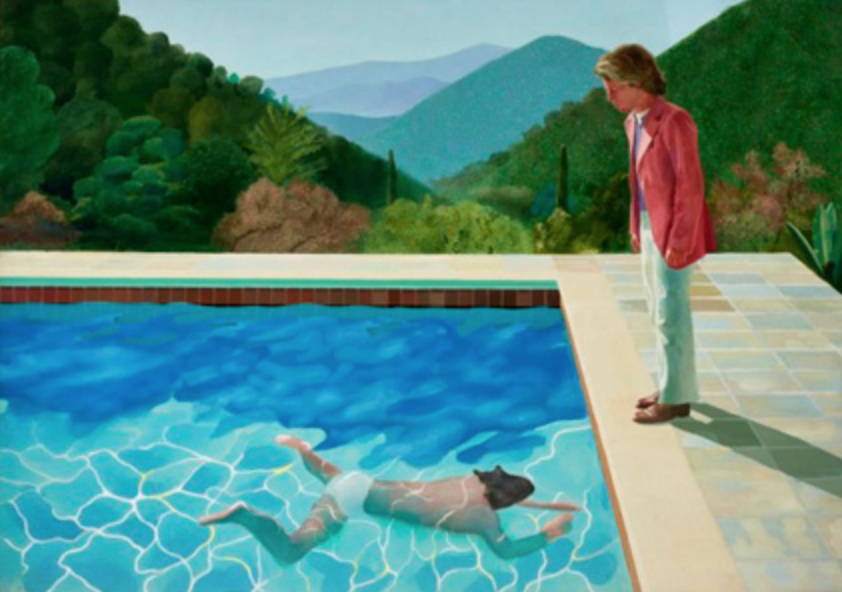 Portrait of an Artist by David Hockney

The Benefit of Art Education


But despite an increased interest in outsider art, it seems that artists with a degree have an easier path to success. In a study conducted by Artnet, only about 12% of the 500 most successful American artists were self-taught, while others had bachelor and masters degrees from various art schools.
Prominent college art programs, usually offer a variety of perks for their students. Many BFA and MFA programs serve as a platform where young, emerging artists can show their work to a wider community.
While in college, art students get introduced to local gallery owners, curators, and critics, which enables them to showcase their work to art professionals early on. Also, a lot of programs organize student exhibitions or open studio promotions and theses shows, where many art professionals come to discover new talents and stay abreast of new practices.
However, not all art school are made equal.  
Nearly 10% of all artists on the Artnet's research list got their degrees from Yale Graduate School of Art. Rhode Island School of Design, School of the Art Institute of Chicago, and the Royal College of Art have also shaped an array of successful visual artists. Famous alumni from Royal College of Art include Henry Moore, David Hockney, and Tracy Emin, while Chuck Close and Matthew Barney, for instance, went to Yale.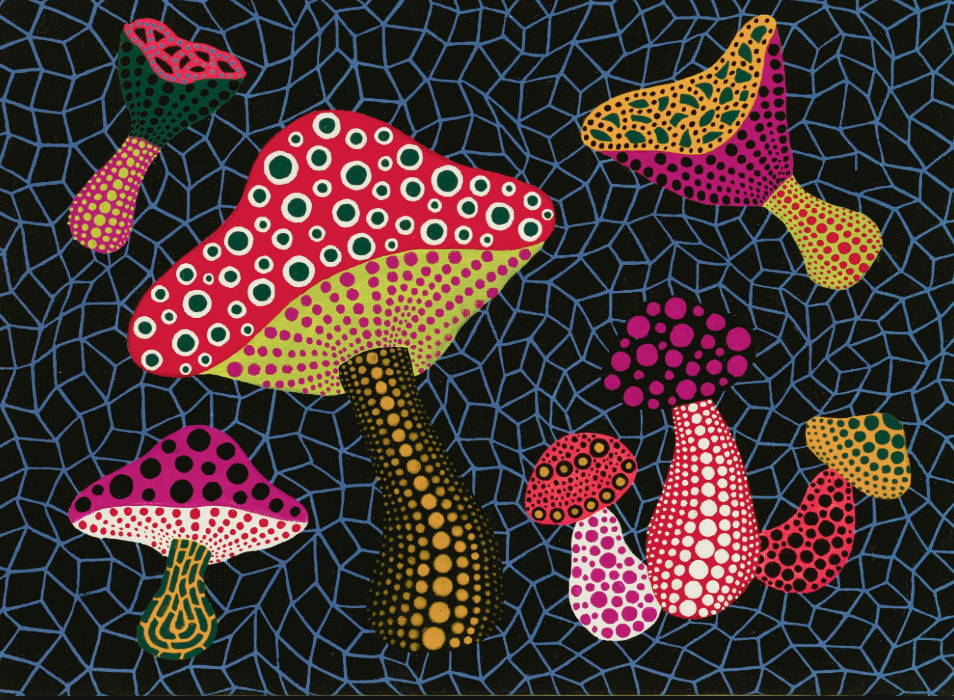 What About Lesser-known Schools


In every artist's CV, a degree from a renowned art school is something that will immediately capture the attention of art curators and collectors. But what if an artist comes from less prominent or completely unknown institutions.
We have seen the surge of amazing talents around the world who graduated from local art schools, with a degree whose value is difficult to measure. When it comes to artists from lesser-known art schools, it's more practical to look at the number of exhibitions, and their critical reception, a number of artist residencies, press coverage, and most importantly artist's sales records.
Art degrees are a great way for an artist to get a leg up on the competition especially at the start of his or her career. But a prominent art school degree is just one item in an artist's resume. There are plenty of other ways to get ahead. Participation in numerous exhibitions, art residencies, awards and other accomplishments and excellent sales records, can mean a lot more than a BFA and MFA of a reputable art college.