Many people think that collecting is all about buying art at affordable prices, and then selling it once the artists strike big and the value of their pieces soar. But in reality, things are a bit more complicated than that.
The price of art depends on many factors, some of which can be manipulated by collectors to increase the value of their pieces. For example, a great exhibition list that includes shows at prominent galleries and museums will undoubtedly raise the price of art. Also, artists' professional development including artist education and the number of attended artist residencies is a factor in determining the price of art, especially for young and emerging artists.
But maybe the most important factor for determining the price of art is the artist's popularity aka the artist brand. Everyone wants to invest in artists that are "hot" right now, those who are being talked about and get a lot of coverage in the press. These artists are much more likely to sell their works at high prices than their less "fashionable" colleagues.
Let's take a look at how collectors manipulate these factors to boost the prices of art they own in their private collections.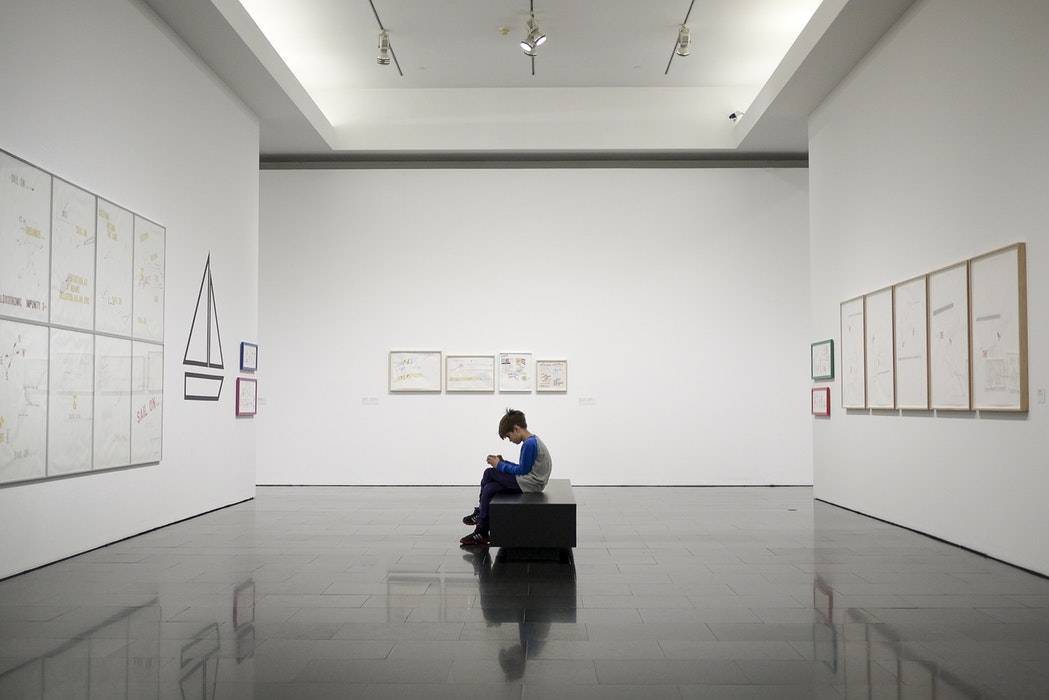 Investing in Artist Branding


It's not a secret that collectors like to invest in promising young artists that are expected to shoot to stardom in the years to come. To increase the value of unknown artists' pieces, collectors often work together with artists to help them turn their name into a brand. A great example for this is Charles Saatchi, an art collector and art patron who helped shape the careers of young Goldsmiths college students that will later become known under the moniker Young British Artists.
Saatchi bought most of their works early on when they were still in college, and then invested heavily in their promotion. Saatchi even coined the name Young British Artists to help brand the group and make it easily memorable. Then he organized several YBA exhibitions at his own Saatchi gallery, each followed with extensive mass media coverage that made the group instantly recognizable throughout Britain.
In 1997 Saatchi curated the Sensation exhibition featuring 42 YBA's works from his own collection at Royal Academy of Arts in London. The show was heavily publicized resulting in a record 300,000 visitors, more so than any other contemporary art exhibition in Britain. It's hard to believe that without Charles Saatchi, we would have perhaps never heard of Damien Hirst, Tracy Emin, Jenny Saville, Sarah Lucas and other members of the group. Saatchi's role in providing publicity to these young art professionals was vital for the creation of the YBA brand.

Showing Works in Collector-Founded Venues


Charles Saatchi is just one of many art collectors who used their own exhibition venues to showcase their collections and raise the price of their pieces. Donald and Mera Rubell for example, store and exhibit their art in a former DEA warehouse where occasionally they organize exhibitions of the selected pieces.
These exhibitions generate a lot of publicity, which results in heightened interest in featured artworks and the artists that created them. Entire exhibitions are later sent on tours to other institutions, museums and galleries around the world. Since the list of exhibitions and exhibiting venues is taken into consideration when determining the price of art on the market, these world tours quickly raise the value of pieces from the Rubell family collection.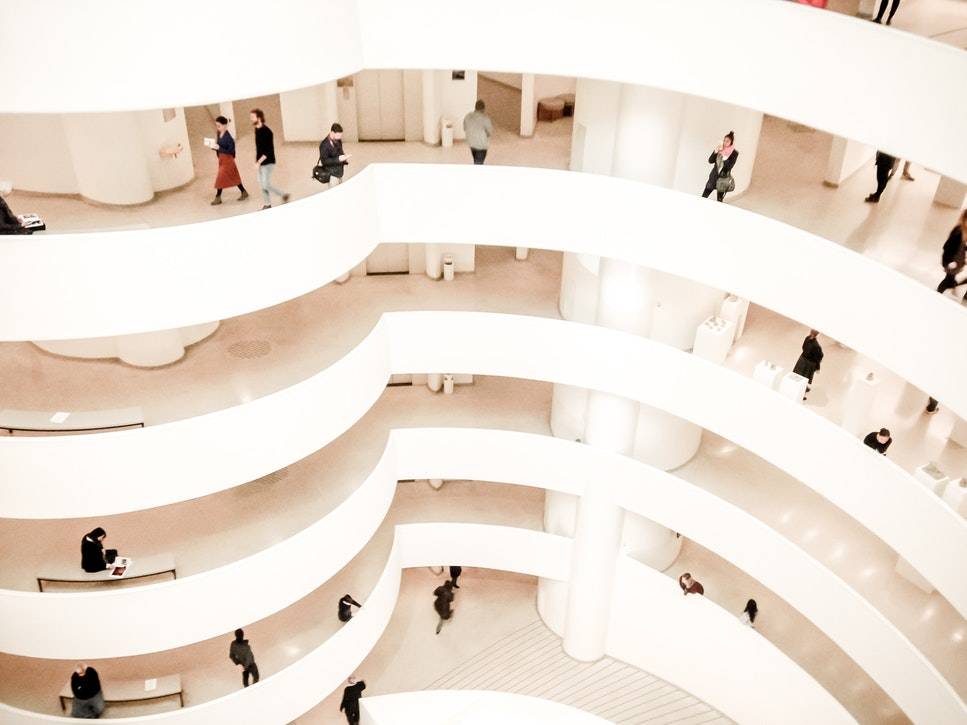 Landing Art to Major Art Institutions


Lending art to museums is a common practice of collectors eager to increase the value of their pieces. Sometimes entire museum shows are centered around works from private collections. In 2010, the Art Institute of Chicago hosted 5 exhibitions featuring works from private collections.
Also, collectors often borrow individual pieces to art institutions to them help put together a certain exhibition. Having an artwork featured in major art museums such as MOMA, Metropolitan, the Louvre, or at renowned art galleries like the Gagosian, is the best thing that can happen to an art collector. Showing artworks in major art venues has a positive impact on the artist's reputation. It proves to other collectors that the artwork is valued by art experts and that it has an important place in art history, which will positively affect its price.
Every artwork listed for sale at prestigious auction houses has an accompanying list of major exhibitions where it was shown. The more prestigious the exhibition venue – the higher the price.

Hosting an Exhibition at Home


Collectors often put their favorite artworks on permanent display at their own homes where friends, acquaintances, business partners and other guests can enjoy them. But in recent years, organizing full-scale sales shows in collector's homes has become common as well. Many of these selling shows coincidence with major art fairs held in the same city. During last year's art Cologne, Basel-based gallery von Bartha organized a sales exhibition at collectors Mike Meire's apartment, that featured both gallery works and works from Maire's private collection.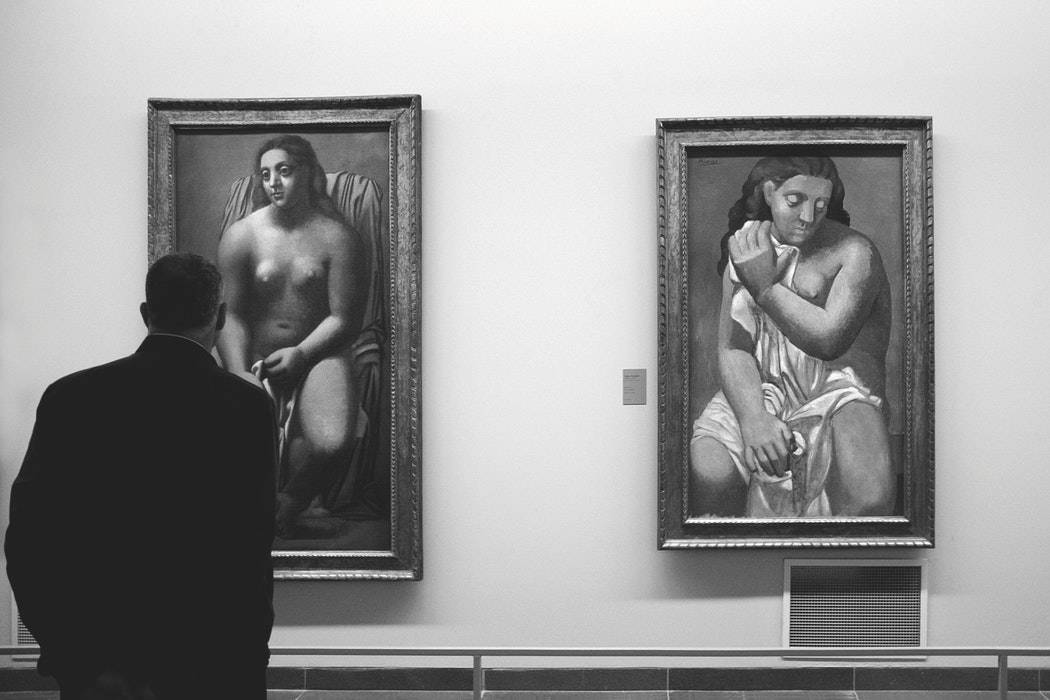 Investing in Artist's Professional Development


To fuel the career of emerging artists, and subsequently raise the value of their art, many collectors invest a certain amount of money into artists' professional development. World-renowned art collectors Poju and Anita Zabludowicz, for example, organize art residencies for artists on a small island in Finland. It's here that emerging and mid-career artists can take some time to experiment and perfect their skills while being inspired by the idyllic wonderland.
Attending residence programs helps artists produce better, more interesting works that collectors can acquire and later sell on the market. Investing in artists' professional development is instrumental for their career as the number of artist residencies, alongside an art degree from reputable college, exhibition history and sales records are one of the factors that determine the reputation of the artist and the price of their work.
Various tips and tricks collectors use to increase the value of their collections are beneficial for artists, art institutions and art lovers worldwide. By financing professional development opportunities and providing some much-needed visibility for young artists, collectors help shape artists' careers. And by organizing exhibitions and lending artworks to public venues the collectors show art lovers the artworks that would otherwise be out of their reach.