The value of art spans way beyond its aesthetic qualities. We already wrote about how art can help us change society and our own state of mind. But art can also be used as a tool to improve our emotional intelligence (our understanding of ourselves) and our cultural intelligence (understanding of other cultures, their values, philosophies, and meanings). Art is a tool for communication that enables people from different times and different cultures to convey messages via depictions, stories, or sounds. In this blog post, we'll show you a few ways how art (painting, photography, fashion, poetry, etc.) can expand and influence our emotional and cultural intelligence.

Discover the true Spirit of Africa


There's not a lot of positive stories about Africa in the Western media, are there? Unlike media reports that usually focus on poverty and crime, African contemporary art shows a much different image of the continent. Black and white photographs by Malian artist Malic Sidibé, for instance, show youth dancing at the clubs, having fun, enjoying themselves. The artist himself did a lot to dismantle the idea of Africa as a depressing, dangerous place and has inspired a whole generation of photographers to do the same. Works of Omar Victor Diop, Phumzile Khanyile, and Derrick Ofosu Boateng, redefine our perception of the continent by showing us its true spirit.
Remove the Stigma of Islamic Fashion


There isn't a fashion style in the world that is more controversial than Islamic Fashion. In the West, veils such as niqab and hijab are seen as tools of oppression and even associated with terrorism. But in Middle Eastern and Arabic countries, they are an everyday garment. Women and girls pick vails of specific style and colors to emphasize their facial features, their complexion, their makeup… Mass migrations and globalization are bringing more and more Muslim women to Western countries. And while some communities are embracing the clothing, (and even improve them to help women do professional sports), other countries have outlawed certain vails.  
Learning more about Islamic fashion, and historical and religious concepts behind it, will help remove the stigma from women who wear it. Unlike some countries in the Middle East, where taking off vails is punishable by law, in Western societies it often takes more bravery to wear head coverings than to take them off.

Deciphering Chinese Calligraphy


The fine art of Chinese calligraphy implies turning Chinese characters into drawings and expressive stylized images, varying in form and proportions. Historically, calligraphy was seen as the purest form of art, surpassing even painting, as a genre. Shape, rhythm, and flow are the most important essences of Chinese calligraphy that focuses on the artist's expression, rather than beauty itself.
Anything can be written in calligraphy - from religious scripts to dinner menus, and Chinese characters are an essential part of many paintings as well. Although you don't need to understand the Chinese language to appreciate calligraphy, learning the linguistic features of Chinese characters will help you decipher the meaning behind the letterings and give you a fuller comprehension of Chinese art and subsequently Chinese culture.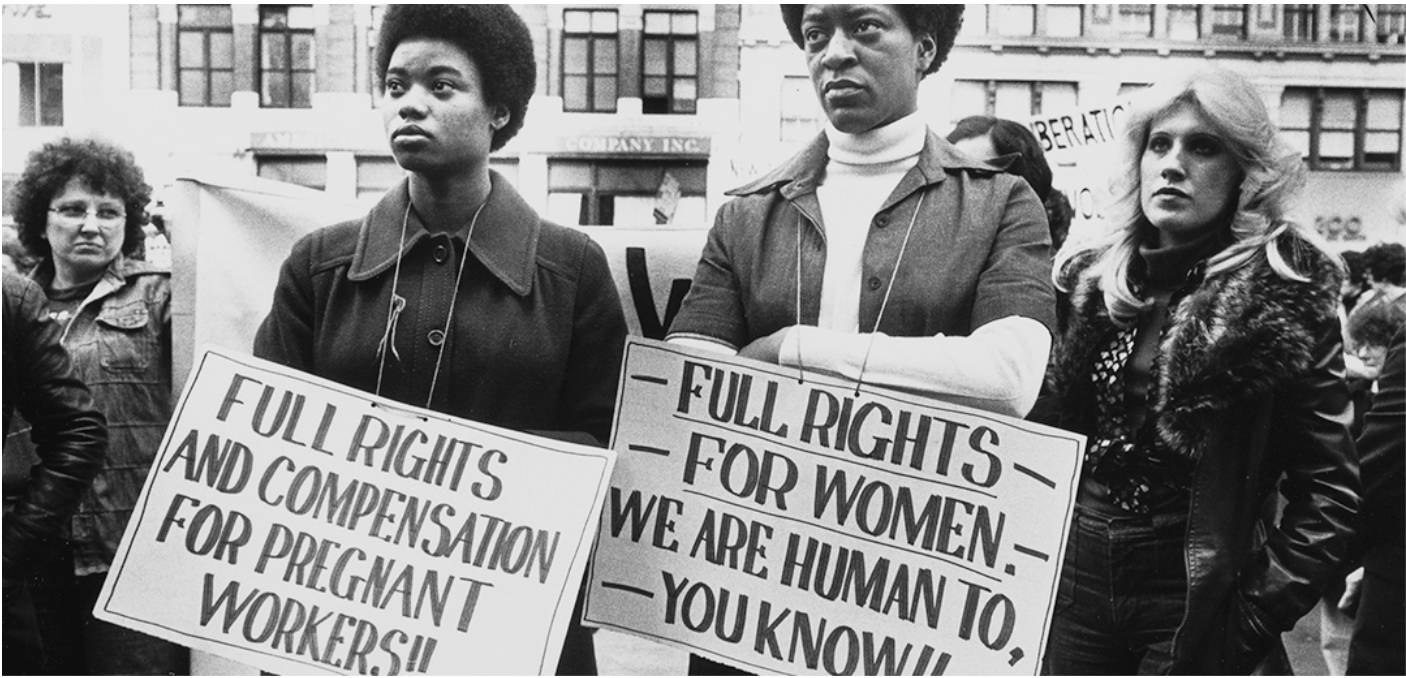 Examine the History of the Feminist Movement


A young black protestor is holding a sign that reads "Full rights and compensation for pregnant workers". Her compatriot is delivering an equally important message requesting "full rights for women". This iconic image was taken by American photographer, Bettye Lane on one of many Woman's marches held between the 1960s and 1980s. These protests were organized by what will be known as the 2nd wave feminist movement, who hit the streets to fight for equal pay, abortion rights, and paid child care.
The feminists eventually got the government to bring laws guaranteeing many rights we take for granted (Women's Educational Equity Act, the Equal Credit Opportunity Act, the outlawing of marital rape, Equal Pay Act, etc.) By dwelling into the historic photographs by Bettye Lane, Freda Leinwand, and other photojournalists of the time, we can see the movements' struggle first hand, instead of relying on political interpretations. Especially today, when the efforts of some new feminists are once again met with skepticism and mistrust, examining the historical roots of the movement can help us understand how far along are we in our fight for equality.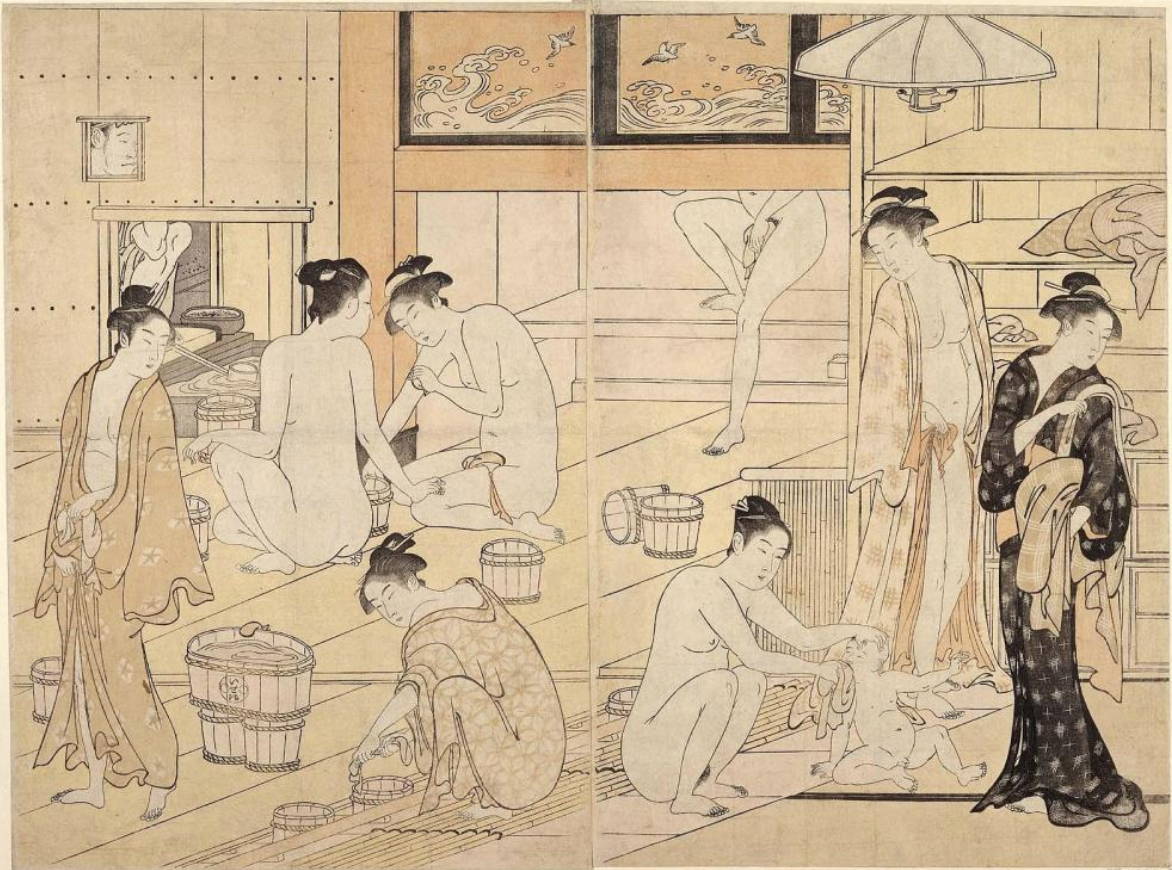 Ukiyo-e print from Museum of Fine Arts, Boston

Understand Japanese Ukiyo-e Prints


By looking at the 1787 Interior of a Bathhouse print, you may be wowed by the line, the details, and the composition of the piece. However, there's much more to ukiyo-e prints than meets the eye. For starters, the print is a great representation of Japanese communal bathing culture, that persists even today, and it is believed to cleanse the spirit and improve one's health. A closer look at the robes and the hairstyles speaks about the fashion of the time. People often make the mistake of reducing Japanese prints from the Edo era to leisure activities they depict, but if you are more knowledgeable about Japanese culture, you will find references to love, beauty, nature, mortality, and folklore. Ukiyo-e prints were one of the first Japanese styles to make it across the ocean and influence many Western artists, but definitely not the only one. Aesthetic from Japan continues to influence the Western world today, through other Japanese art movements such as the Gutai Group.
Let Art Take you to a Different LEVEL


If you want to learn more about Asian and African art, American movies, and many more interesting topics, check out LEVEL, our new project, that employs art as a way of uncovering world views of different cultures and subcultures. Unlike regular classes of art history, LEVEL uses art as a fun and peaceful forum to breakdown stereotypes and celebrate diversity. Apart from discovering the particularities of other cultures, our educators will also help understand how you can improve your mental health with art. Today more than ever, art is needed to build bridges between people across the globe and improve our personal resilience, and overall wellbeing.