Office space design has changed dramatically in the past few years. Cubicles and boring office spaces are increasingly being replaced by new, comfortable, home-like environments that make people come to the office with a smile on their face. In an attempt to attract and stimulate the new generations of millennials, companies are redesigning their office spaces in a way that boosts productivity and unlocks creativity while keeping the employees in high spirit.  
And what better way to turn your office space into a trendy haven for your employees, than with a splash of art.  
After all, art seems to be exactly what they want. In a recent study conducted by Affordable Art Fair and YouGov, 30% of employees in Britain said that having art in the workplace is the key to improving productivity. It turned out that employees prefer art in the workplace much more than sleep pods, ping pong tables or beanbags, for that matter. But the power of art is not limited to increasing productivity only. In the same study, almost one-fifth of employees said that bringing art to office space helps stimulate creative discussions, brainstorming sessions and problem-solving.
Placing the right kind of art in the office area is beneficial for both the company and the employees. Art can be a great way to add visual interest, spark creativity and motivate people to work in the office, especially in the time when everyone wants to work remotely. Also, art in the workplace can help you connect with clients and communicate the vision of your brand in an instant.
If you are all set for redesigning your office premises, here are a few new interior design trends you should follow to inspire and empower your employees to do their best.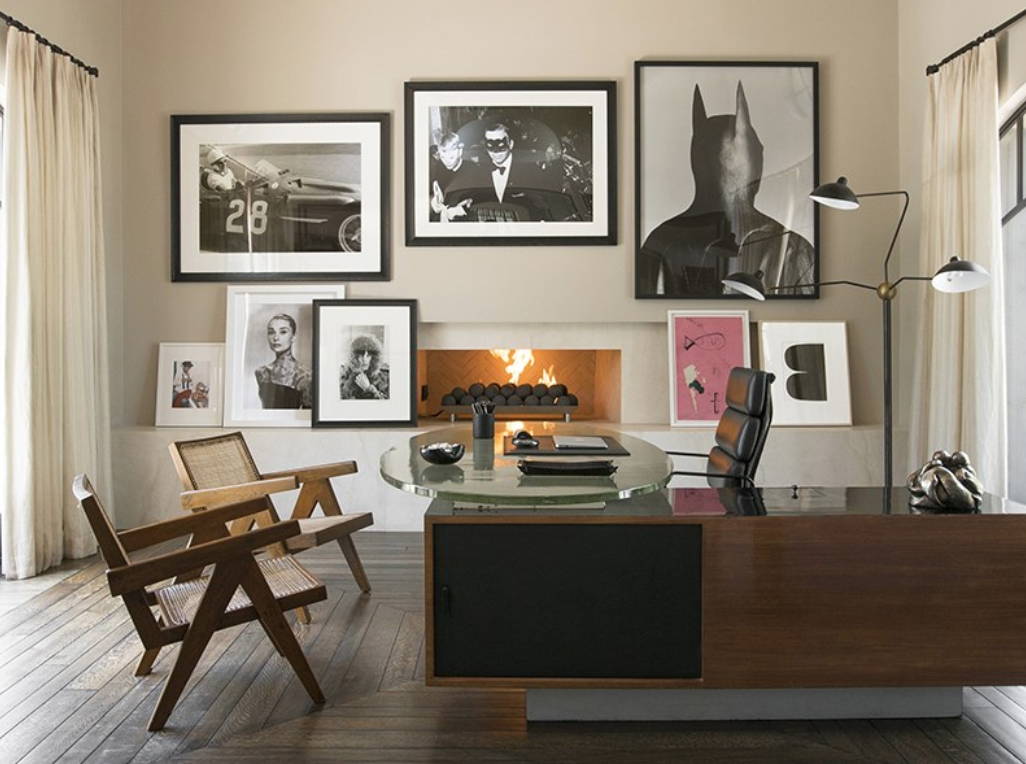 Artworks that tell the story of your brand


This design concept is based on the idea that every company has a story to tell. Adding customized art to your office, lobby or the hallway can be a great way to tell the story about your company's history and development. A good example is a custom-made mural Casey Bolding created for Spectrum Equity's corporate office in Boston. An art piece painted on a curved hallway portrays iconic landmarks of San Francisco and Boston. The depiction of two cities is not accidental, since they represent the places where company's two main offices are located. This is an excellent example of how companies use art to tell the larger narrative about their work.

Art that conveys company's core values


Another good idea is to use art to communicate company's ideas, mission, achievements and social initiatives. This is a great way to remind both your clients and your employees what you are all about. And that's exactly what The Jigsaw Company had in mind when they commissioned a large customized mural, inspired by different types of propaganda throughout history. A company dedicated to fighting cyber-attacks and protecting access to information, also decorated its offices with photographs of former extremists, who abandoned violence and dedicated their lives to peace. These artworks are selected to always remind employees of the people their technology is meant to protect.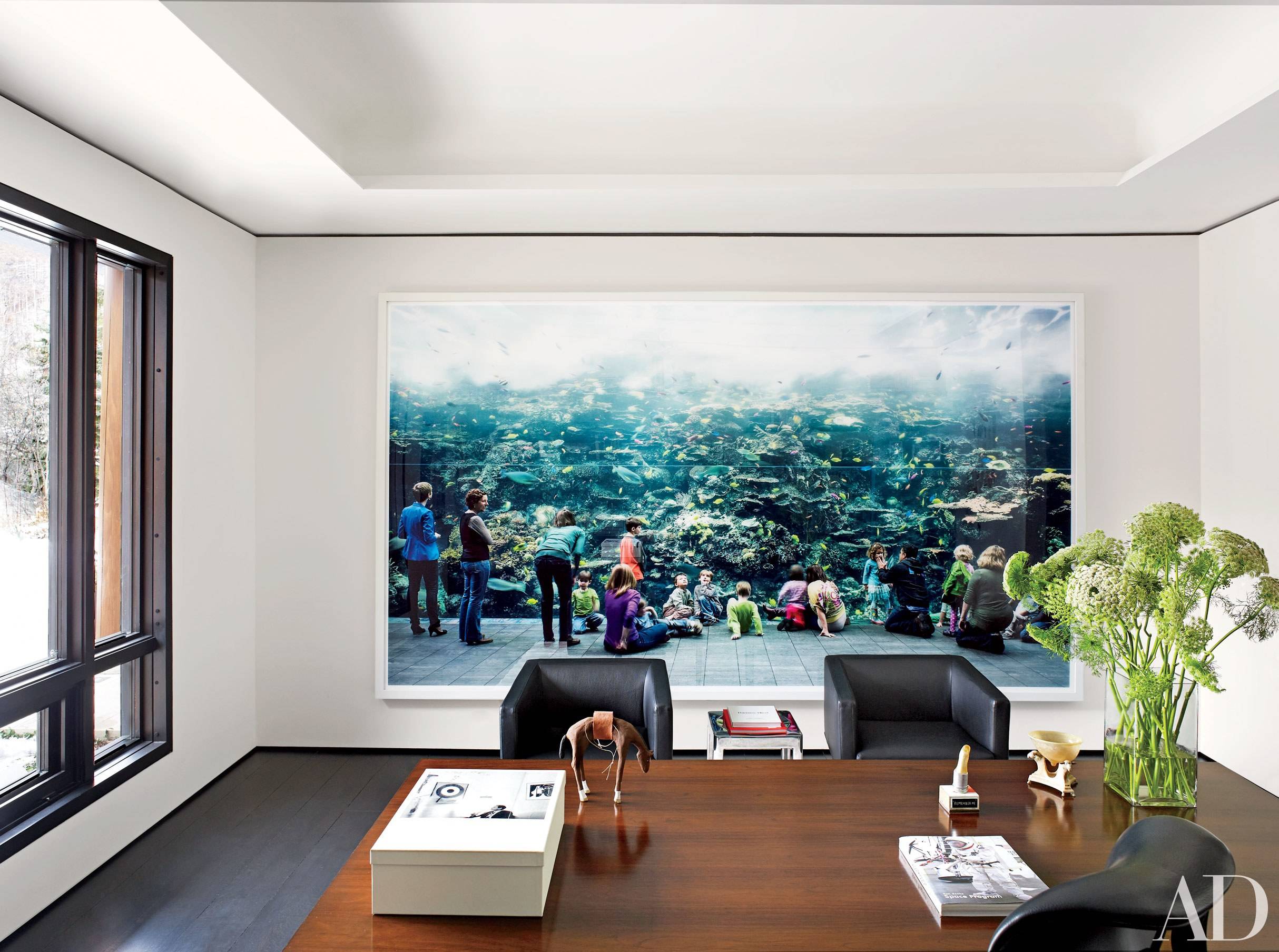 Bright colors to evoke positivity


Different colors influence people's mood differently. Nothing's more depressing than gray cubicles with gray walls, gray carpets, and gray furniture. On the other hand, bold and bright colors bring positive vibes into the office, improve efficiency and focus, and increase brain activity. It's not unusual that office spaces get painted almost entirely with fun, bright and bold colors. If that's the case with your workspace, choosing the artworks on the opposite side of the color spectrum will create a color contrast that will make your office fresh and exhilarating. Bright and bold contemporary pieces are particularly suitable for receptions and waiting rooms, as they are great conversation starters and can set the tone for the entire meeting with clients.

Abstract art to spur creativity


Instead of claustrophobic, tiny offices and cubicles, new trends in office design favor collaborative spaces were employees can get together for brainstorming sessions and less formal meetings. And what better way to get your brain storming, than by looking at abstract art. Abstract art has a unique quality of provoking radically different views, emotions, and opinions among those looking at it. That's why abstract art has proven to be the best choice for collaborative workspaces, since it has the power of unlocking people's creative potential without distracting too much from the discussion and issues at hand.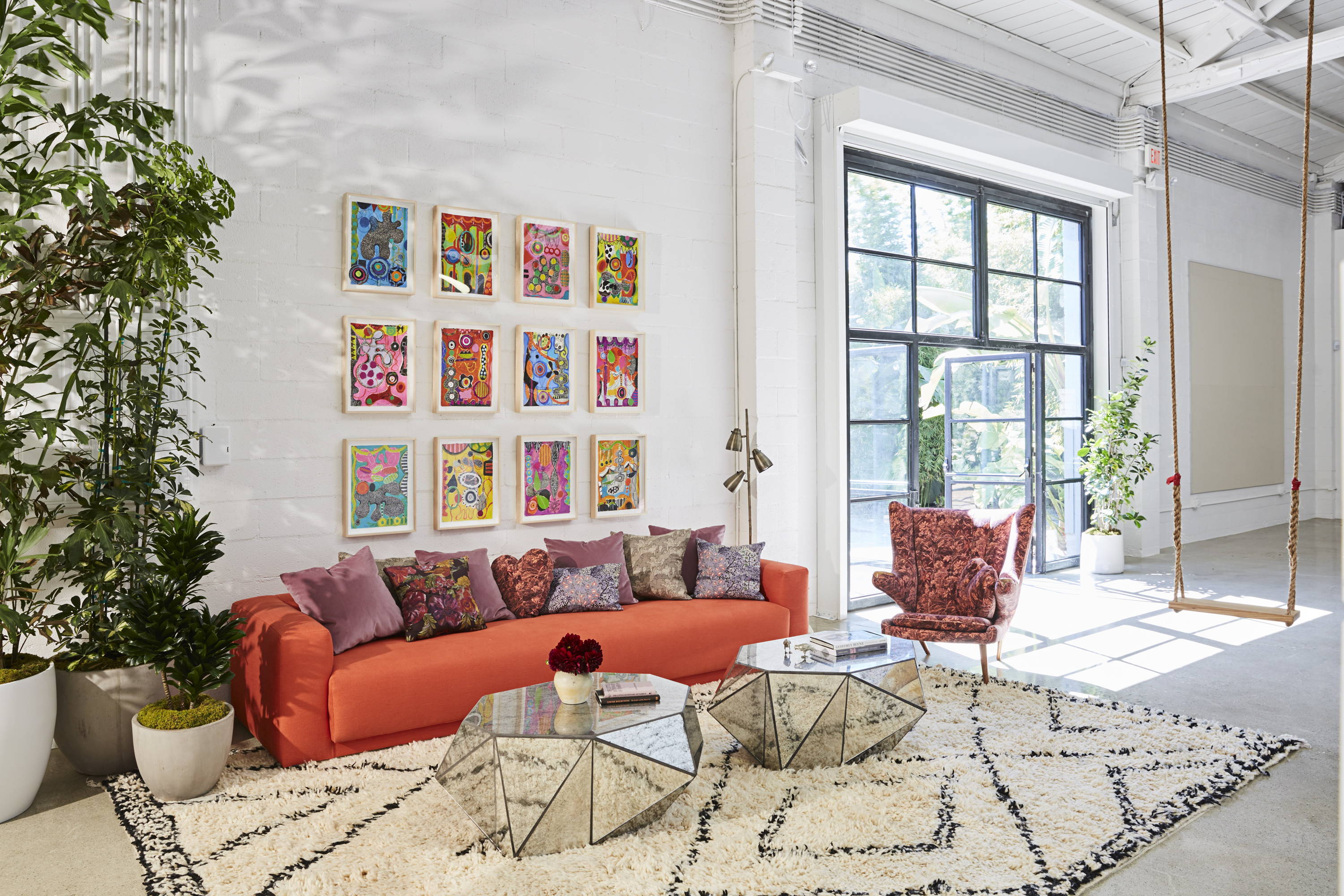 Relaxing common spaces and break out zones


Relaxing common spaces and break out zones have become a must-have in every modern office. Cafeterias, chill-out zones and recreation areas have such an important role in improving office morale, engagement, and productivity. Common spaces and break out zones are places to visit when employees need a mental break or when they need to collaborate with others on their team. That's why these facilities have to look vibrant and energetic, which is why many companies opt for graphic artworks that are high spirited, fun and creative. Graphic art lets interior designers play around with forms and colors. Abstract artworks and graffiti art are also popular among those who like to experiment with communal areas design.

Branded wall art for the office space


Every company has its set of visual symbols specific to the brand. These symbols are being increasingly used for creating custom-made art pieces that convey the aesthetic typical for the brand itself. Companies like LinkedIn, Facebook and Google each have branded their working environment with a set of customized art pieces that skillfully incorporate their logos or corporate colors.
In a fast-paced environment we live in today, it can be difficult to predict how office space design will develop in the years to come. But one thing is for sure - office art will never go out of style. It's up to you to select the perfect artwork for your company's needs. Just remember, making the right choice can mean the difference between a productive and unproductive meeting, or lack of ideas and a spur of creativity.