When coronavirus effectively closed most museums and galleries, art collectors and enthusiasts were forced to satisfy their need for art online. Even now, when art venues are slowly opening up, there are more online viewing rooms and virtual tours, than ever. Now that we are all accustomed to viewing art online, maybe it's a good time to remember that there is a type of art that was made to be seen on the screens all along. Video art uses moving images to challenge concepts of time, space, and form, and explore the qualities of the medium itself.
Nam June Paik - The Future Is Now via Artfund
Video art relies on moving pictures to convey the artists' concepts, ideas, emotions, etc. It originally appeared in the 1960s, when artist Nam June Paik came up with a revolutionary idea of using the cathode ray tube as a canvas for his works.
Since then, video art has come a long way from its grainy, black and white beginnings to sophisticated video installations that dominate the genre today. Apart from traditional and digital video, the genre nowadays spans to include a vast range of new media and technology (such as video games, VR art, smartphone applications, etc.)
Video art usually appears in two forms: as single-channel video artworks and video installations. While single-channel video artworks, encompass videos projected, screened, or presented as a single series of images, video installations, on the other hand, include either several separate, simultaneously screened videos, or a combination of video art and other types of art (performance art, or assemblage, for instance).
Needless to say, technological advances have radically changed the genre. Currently, an increasing number of artists is experimenting with computers and various software to manipulate video imagery, or to control video art pieces from a remote location. An increasing number of video artworks mix VR, digital art, design, sculpture, and even architecture to create unique types of multimedia pieces.
Three Transitions by Peter Campus

How to Collect Video Art?


Unlike regular movies that rely on tickets sales, or in recent years, streaming platform subscriptions to earn money, video art's value usually depends on the ability to sell its editions.
Before the coronavirus brought the entire world to a standstill, acclaimed auction house Christie's was set on auctioning off a very costly piece. Marina Abramovic's artwork entitled The Life that combines video, virtual, and augmented reality, was meant to be auctioned in October, making it the first mixed reality artwork ever auctioned. The piece estimated at £600,000 was made in three editions with artist proof, that the artist planes to keep herself.  
Such a high estimate is not a surprise, knowing that video art pieces are having momentum on the market. Video art pioneer Nam June Paik artworks for instance enjoy high demand and regularly reach high prices at auctions. Last year, Sotheby's sold four of his video artworks with prices surpassing a quarter of a million USD, while his most expensive piece was sold for more than half a million dollars in 2018.
Art institutions have also begun to notice and embrace video art. Earlier this year, in January, to be exact, Perrotin Gallery, opened Corporealités, a Jesper Just exhibit featuring large-scale installation, with multi-channel video work, screened on LED sculptures. Video art triumphed on Venice Biennale 2019, as well, when the film The White Album made by, American video artist and cinematographer Arthur Jafa won the main Golden Lion award.
Most major galleries and museums all over the globe (including MoMA, Tate, and National Gallery in Washington), have acquired video artworks for their collections.
Collecting video art, however, is not without its challenges. For starters, large video and multimedia installations require complicated setup techniques, expensive equipment, and a lot of space. Authenticity is another concern. Creating exact copies of video artworks is easy, which is why an artist's certificate is the only way to prove the artworks' originality.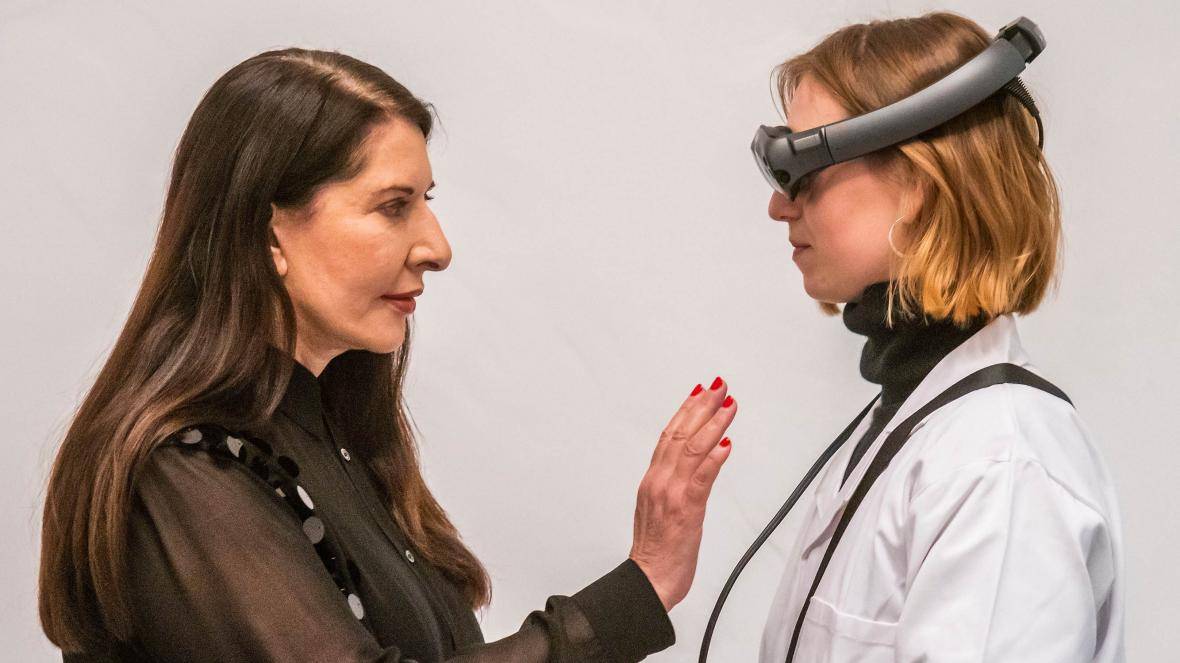 Discover Video Art You'll Love


Despite its recent popularity, video art is still not as widely accepted and acclaimed as more traditional types of art (painting, sculpture, print, etc.). Even in 2020, there is a very niche market for video artworks. But all that may change soon.
During the coronavirus pandemic, everyone is glued to a screen, which makes this the perfect time to discover or rediscover video art as a genre. So next time you are looking for new, exciting art pieces, give video art a chance. There are plenty of video artworks that can be seen online without a charge.
Unlike other types of art, that are meant to be seen in person, and are often unable to truly shine in online settings, video art has the advantage of being made to be seen on the screen, without losing on its quality. Innovative and engaging, video art is known to provide viewers with an immersive environment that captures all their senses, for a limited amount of time. It will help you shut down from the outside world and discover new realities from the comfort of your home.