As authorities around the world impose lockdowns and mandatory social-distancing measures, art fairs, auction houses and galleries are increasingly beginning to experiment with online solutions that could help them develop sustainable business models. Unlike fashion and retail industries, that have embraced online sales years ago, the art world's digital transformation has been slow and lagging. Could coronavirus be the catalyst that will entice the art world to permanently move online?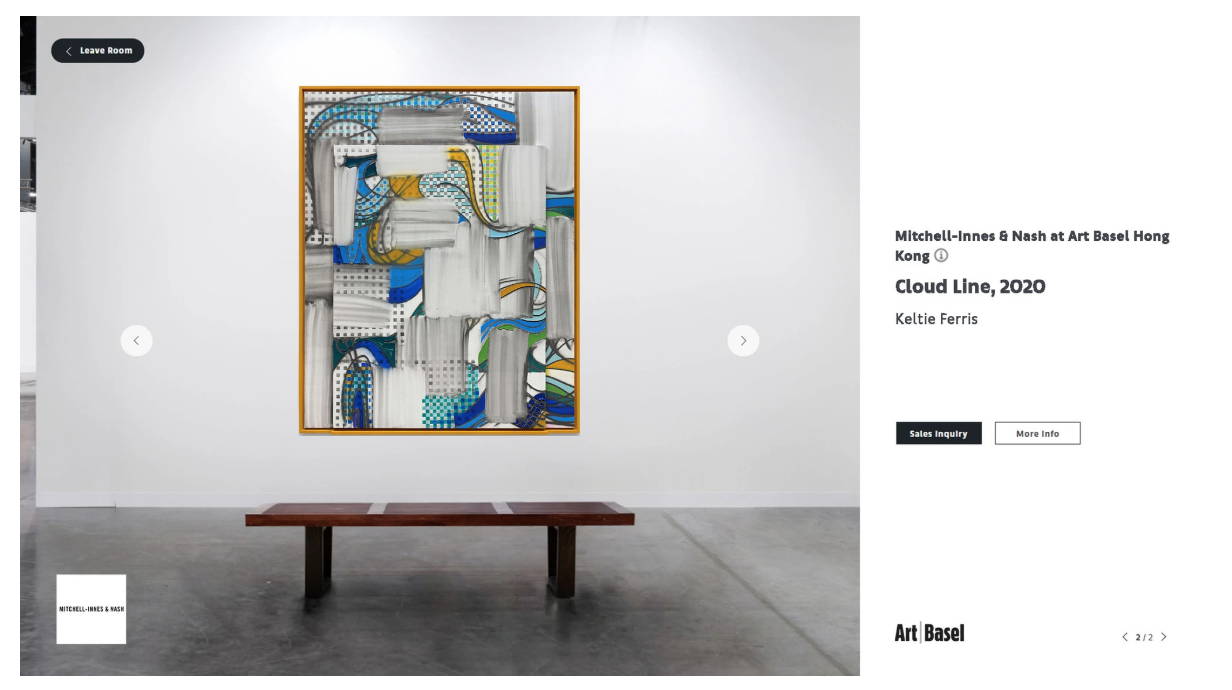 Art Fair Held in Viewing Rooms


Since the pandemic started in China, art fairs in this country were cancelled first. Faced with major financial losses, the organizers of Art Basel Hong Kong, one of the most important events of the year, have decided to host their event online.
A total of 235 participating galleries displayed over 2,000 artworks in digital online viewing rooms. Online viewing rooms allowed the buyers to observe the artwork, (displayed as it would be on the fair), inquire about the piece and purchase it online. Despite the initial glitches, Art Basel viewing rooms were a success. Renowned galleries like Gagosian and Hauser & Wirth managed to complete some six-figure sales, while smaller galleries also reported positive results. Considering the success of online viewing rooms, it's reasonable to think that online art fairs will reappear in the future. If not to replace, then definitely to complement physical art fairs.  
Moving certain events online will help the art world deal with the notorious "art fair fatigue", tiredness caused by trying to keep up with too many art fairs. As the number of art fairs increases and they become more scattered around the world, people simply stopped attending. Online art fairs can revive interest by allowing collectors to buy art without showing up at the event. The ecological impact should not be disregarded as well since all that jet travel from one fair to another is vastly contributing to climate crises.
---
---

Galleries Expand their Digital Frontiers


Online viewing rooms have been developed by some galleries as well. Gagosian and David Zwirner Gallery, for example, pioneered the technology years ago. In their viewing rooms, visitors can find zoomable images of pieces virtually installed in a gallery setting with additional info and prices below. Collectors interested in buying an artwork, can make inquiries or complete a purchase by contacting a salesperson through the platform.
Just like with art fairs, galleries' online viewing rooms allow for wider reach, as they can get to art lovers from all over the globe. Also, viewing rooms can attract people who might be too intimidated to go into a fancy gallery. Last but not least, the experience shows that collectors enter viewing rooms with an intention to buy, rather than to just look at artworks, which makes them very profitable. It appears that investing in viewing rooms really pays off. Gagosian art gallery, for example, reported a 350% increase in sale, after its first room launched.
In the time of the coronavirus, more and more galleries are experimenting with viewing rooms as one of the ways to continue with their work. David Zwirner Gallery, for example, has decided to share its own viewing room with 12 smaller New York galleries, free of charge. This is a great act of solidarity, since due to the high costs of development online viewing rooms are often too expensive for smaller galleries.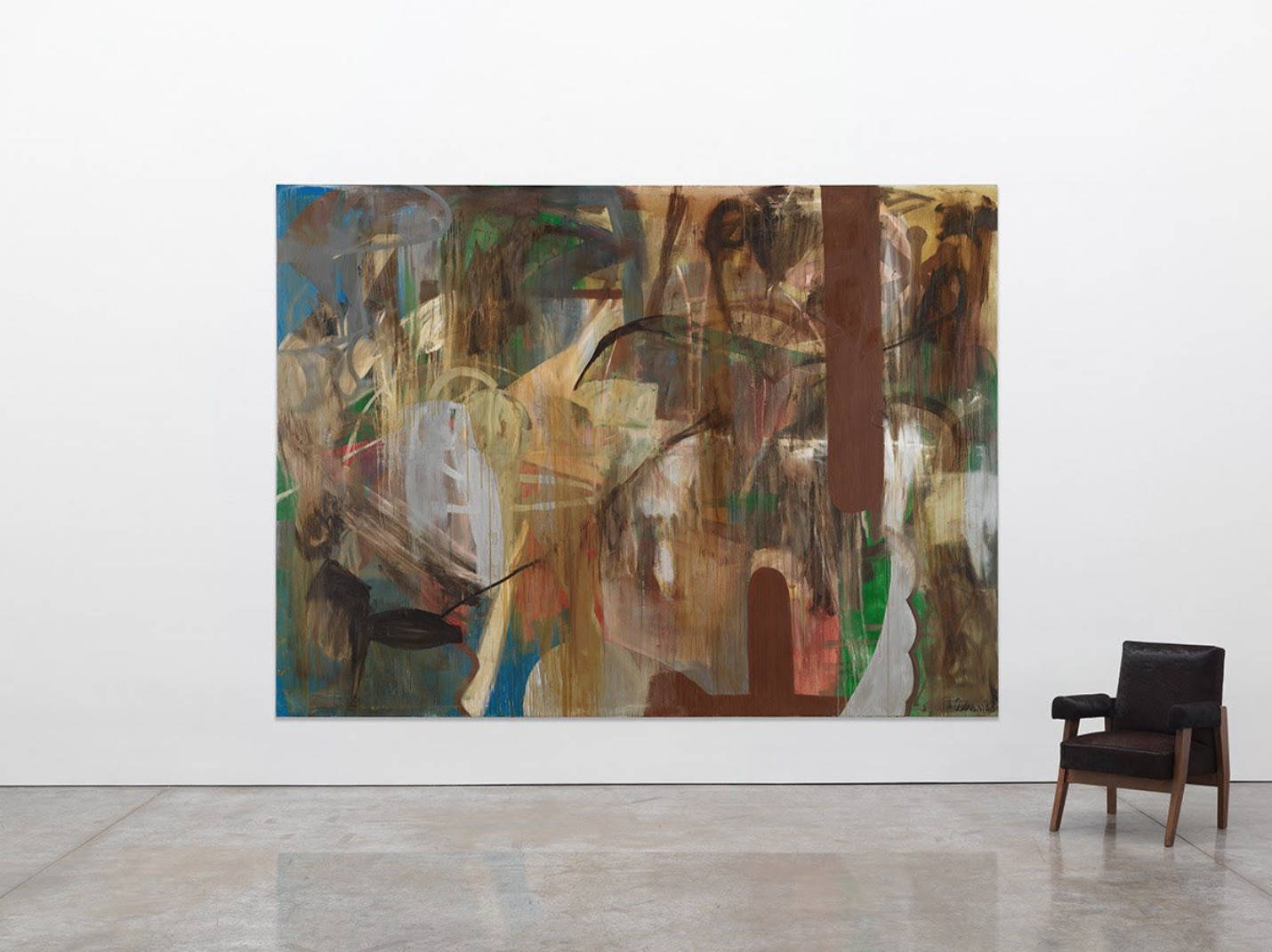 Albert Oehlen in Gagosian via Artsy

Virtual Tours and Online Stores


In the lack of online viewing rooms, other galleries are relying on virtual gallery tours, online marketplaces and webshops. Virtual gallery tours, (also called walkabouts) like the Timothy Taylor gallery tour, place visitors into a digital rendering of a gallery, where they can virtually move from one artwork to the other. Sometimes these virtual 3-D tours are followed by audio guides that guide the viewers through the show.
Other galleries are hosting virtual exhibitions by posting images of artworks on their websites, with descriptions, and other info as a sort of a digital exhibition catalogue. Collectors can view images, zoom in on the details and inquire about pieces or buy them directly from the website. Understanding the current importance of online sales, many galleries created or further developed their online stores to cater to the needs of a growing number of online buyers. Others themed up with existing online marketplaces (such as Artsy or Artfinder), that gather hundreds of galleries in one place.
Researches have confirmed that the new generation of millennials feels more comfortable buying art online. According to the Global Art Market Report, a whopping 92% of millennial collectors had purchased an artwork through an online platform in the past year. It's not a surprise then, that certain galleries have reported a 300% increase in digital sales through a partnership with online marketplaces and their own webshops. Social media (particularly Instagram) have proven to be an important sales channel as well, with galleries and auction houses reporting some major sales based on images posted on the network.
Online Auctions are on the Rise


COVID-19 forced major auction houses to move some of their sales online as well. Sotheby's Contemporary Art Hong Kong, Contemporary Art Paris, Impressionist & Modern Art sales will take place completely online. So will Christie's Contemporary Art Asia and Chinese art sale. This won't be the first online sale auction behemoths have organized. Sotheby's has hosted online auctions since 2016, and their share in total auctions continuously grows (surpassing 120 online auctions in 2019). However, since now online is the only way to do business, auction houses are taking more risks. In the past, online auction lots usually had lower starting prices, but now even more expensive works are included in online bidding.

Online Art Market: Will it Last?
 

Coronavirus and the accompanying quarantine, have forced art professionals to try out a variety of new digital technologies. It's reasonable to think that successful and low-cost solutions will remain even after the pandemic ends.
Moving online can have numerous benefits for everyone on the market. It will help art sellers cut costs and enable them to reach a truly global audience. It will make the art world more democratic since people will be able to buy art from all over the world. Posting art prices online where everyone can see them, will increase the transparency of otherwise opaque art market.
But this doesn't mean that brick-and-mortar galleries will disappear. Naturally, nothing can replace looking at an art piece. The colours, the texture and the message of the piece are best absorbed in person. However, technological advances coupled with the millennials' willingness to purchase art online, will likely cause galleries, dealers, auction houses and other players on the art market to reconsider the fragile balance between online and offline exhibitions and sales.